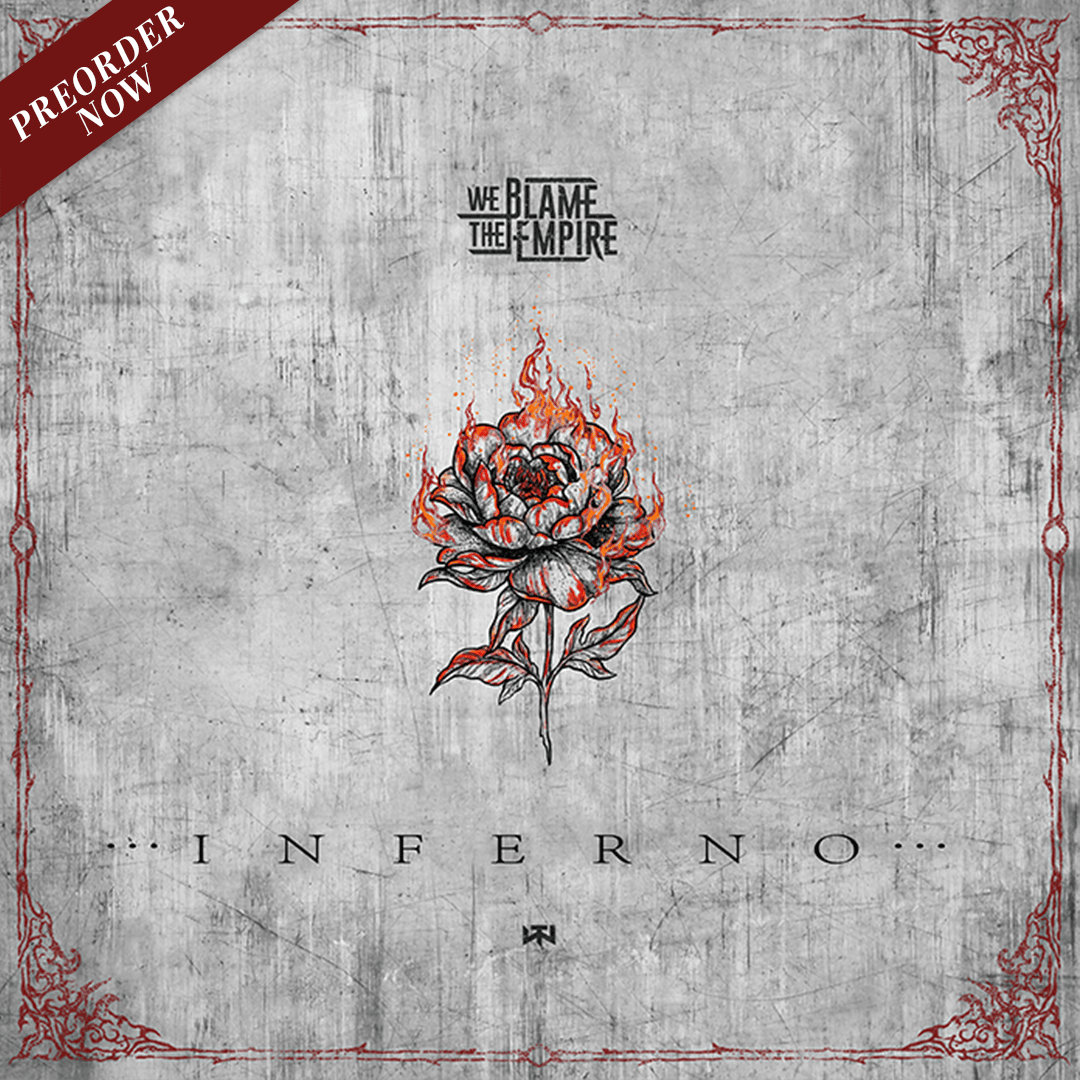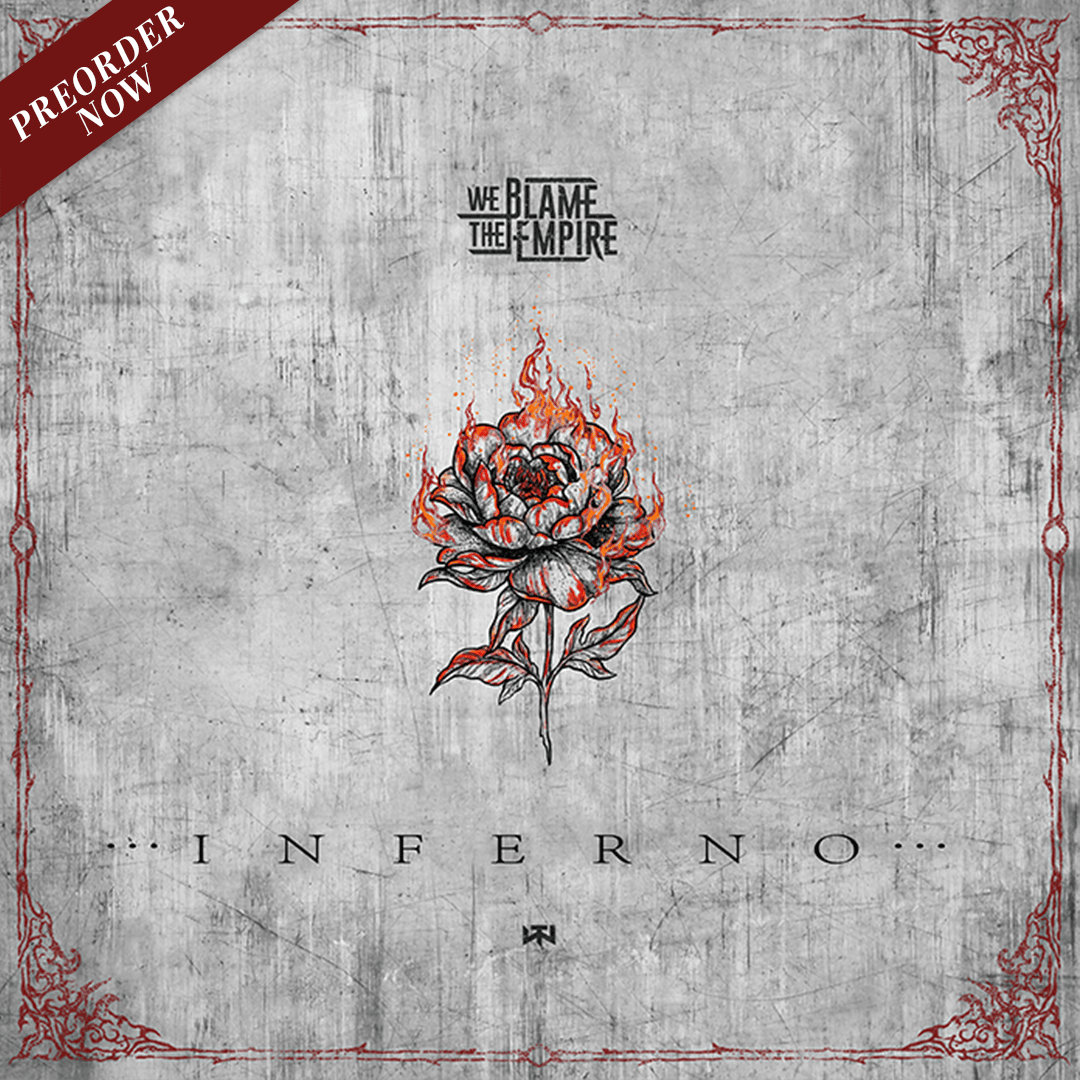 Inferno 2023
€10.00 EUR
preorder our third studio album now!
notice: All orders containing the new album will be shipped starting September 26th!
Brace yourselves for an auditory inferno as metalcore pioneers WE BLAME THE EMPIRE return with their highly anticipated third album, aptly titled "Inferno." Following the critical acclaim of their previous release that saw them nominated for the prestigious Amadeus Austrian Music Award, the band is now back to scorch the music scene with their unrelenting energy and thought-provoking compositions.
Just as fire rages and consumes, the album ignites discussions around burning issues such as environmental pollution, the climate crisis, societal challenges, and the internal battles we all face. 'Inferno' - The 3rd Studio Album from WE BLAME THE EMPIRE marks the culmination of an artistic journey that began with the elemental exploration in their earlier works. Having masterfully navigated the realms of water, earth, and air, the band has harnessed the fierce power of fire to close the circle.
From the guttural screams to the ethereal harmonies, the album encapsulates the duality of human existence – the struggle between chaos and serenity, raw aggression and melodic beauty. WE BLAME THE EMPIRE refuses to be constrained by conventional genre boundaries. Their fusion of shouted brutality, harmonious clean vocals, and captivating melodies creates an electrifying experience that defies categorization. Rooted in the traditions of metalcore and post-hardcore, the band's sound has evolved into a singular force that resonates with a global audience.
2023 Animals Mosh Harder Records